Your WPRRA is leading our community through the process to develop a neighbourhood emergency preparedness plan. If an emergency event occurs, we will be in this together.  We need your help to make sure the plan is comprehensive and that the community is prepared.
What a NEPP is
The WPR Neighborhood Emergency Preparedness Plan will identify risks in our community, define an action plan to manage these risks if they occur and identify resources, including community members, who will be involved in supporting our community during an emergency.  The City has provided a framework for the plan as well as a facilitator / consultant to guide us through the process.
Why We Need a NEPP
If an emergency occurs, the City of Surrey will immediately begin working to minimize the effects on our community and to restore services. Through the Surrey Emergency Program, there is a plan in place to address emergencies of all types and sizes.  It is equally important that communities have their own plan in place as residents may need to rely on themselves for the first 72 hours and beyond as the City and emergency responders deal with serious issues elsewhere in the community.
Framework Provided by The City
The City of Surrey has provided us with tools and facilitators to get us going and we have already begun our journey.  To learn more, visit www.surrey.ca/sep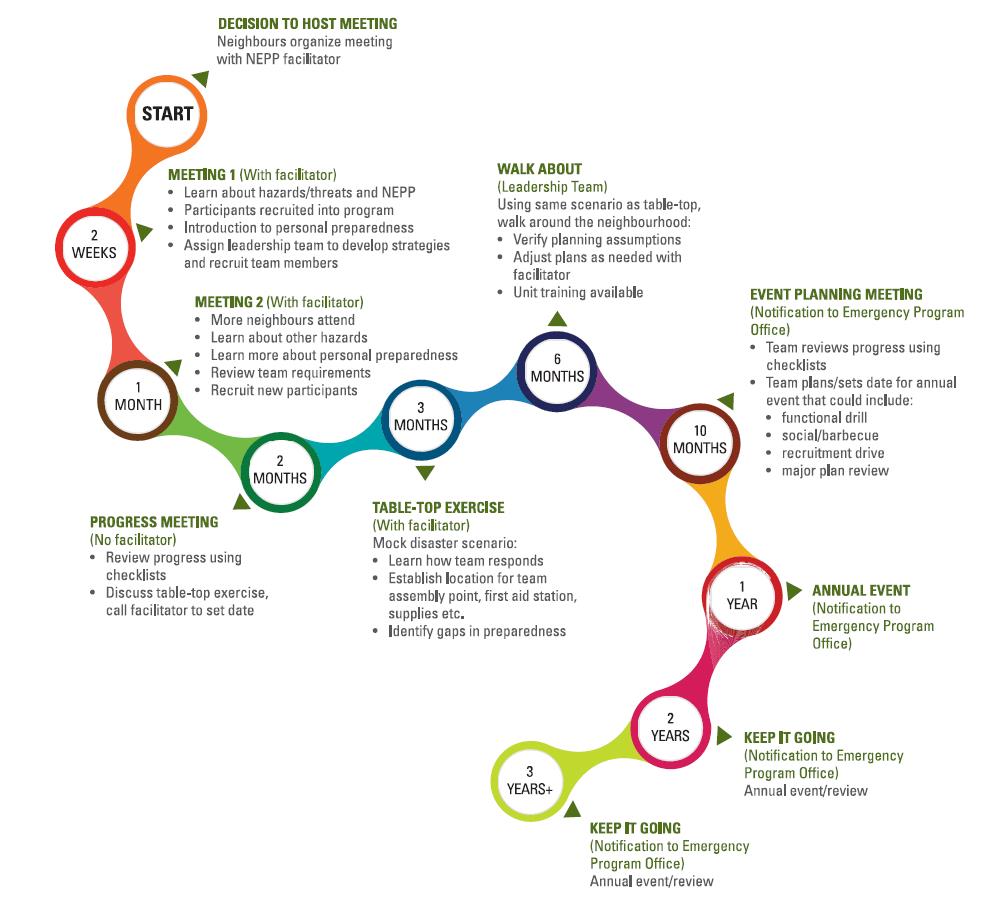 For the purposes of creating our plan, below are the seven response unit teams we will form along with some of the typical skills and occupations for team members.
How You Can Contribute
Everyone in our community has something to offer!  Whether it is supporting your family and immediate neighbours or by joining the WPR NEPP team, you are important to the safety and recovery of our community in the event of an emergency.
Check out the map of Panorama Ridge to find which section your house is located in.
---
---
CONTACTS:
Please consider completing our online Neighbourhood Emergency Preparedness Plan (NEPP) Household Survey so that your community may be better able to support you and your family in the event of an emergency.
If you would prefer to submit the Neighbourhood Emergency Preparedness Plan Household Survey information by email you can complete the NEPP Form and email it to dydent@shaw.ca.
Please put "WPR NEPP Emergency Household Information" in the Subject line.